Design & Development
Through their long experience in developing electronic devices Beratron is a competent and reliable partner around the electronic field, not only in laser technology.
We have a lot experience in designing up-to-date microcontroller and FPGA boards as well as programming in C and VHDL.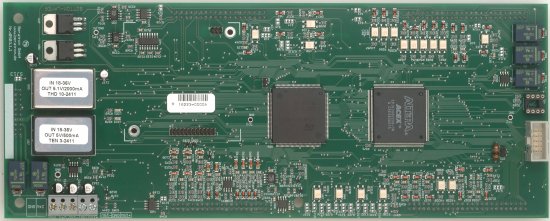 Already realised are miscellaneous board for pulse diagnostic and signal integration. Also complete laser control devices with regard on up-to-date safety aspects were developed.

Compact Driver 0906
• 45 Amps laser-current, up to 8 V compliance voltage
• 15 Amps TEC (only cooling)
• 24 V/DC supply
• operates from 1 µs pulse up to CW
• air-cooled
• USB- and analogue interface
• applications: general purpose driver


---
• OEM 40 A CW/QCW, 2,5 V compliance voltage
• two TEC controller 10 A/24V
• USB- and analogue interface
• supply 24 V/DC
• small dimensions
• air-cooled
• applications: customized for SLAB-laser


---