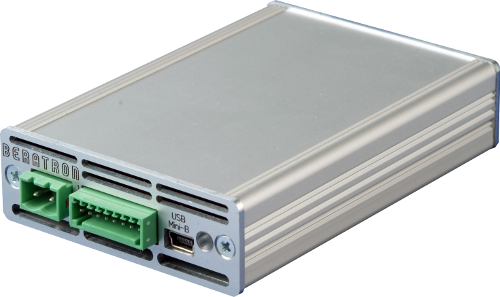 CW regulator Type 0910
With the CW regulator Type 0910 Beratron presents a small and tough regulator with up to 30 A for many laser-diodes.
The regulator comes in an aluminium enclosure. It is air-cooled and can be mounted on a top hat rail in any switching cabinet.
The modern multi-phase technology enables the small size and a small ripple-current with an adapted load. Because of small capacitors at the outlet the regulator type 0910 smoothly reacts on changes of the load. The type 0910 is short-circuit-proof, of course.
The regualtor is supplied with an rectified voltage (e.g. 24 V/DC). It can be controlled either via USB interface or an analogue inferface.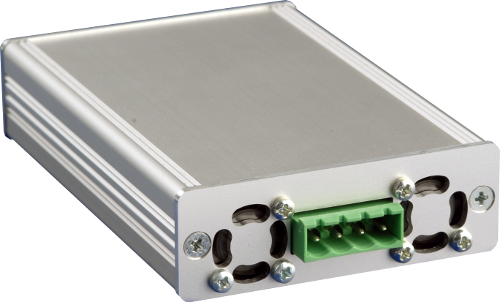 The laser-diode is connected to the driver via a pluggable high-current connector.
Further Information on the CW regulator type 0910 will be soon available.